Tuesday evening I found myself installing my 12 postcard sized pieces, my Ladies, on the gaudily but prettily patterned wall of Brooklyn Bar. According to the Erotic Art Week brochure, I was supposed to be here. I deliberated over which spot would work, sought the advice of the Boy and eventually decided on the wall beside the entrance.
I got them up, after much deliberation, and here they are.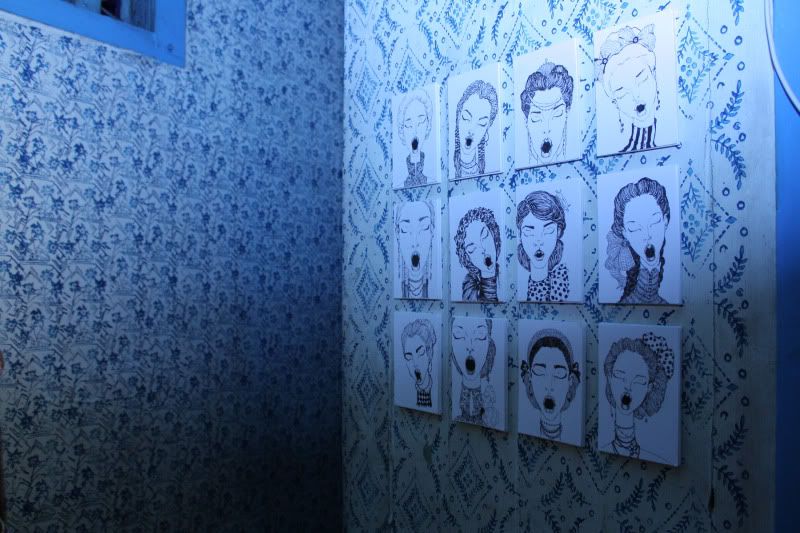 I really must say that I was very pleasantly surprised by people's reactions to them. They were a hit and appreciated. I came away feeling both overwhelmed and ecstatic. Antsy is also a good word.
Many thanks to Rodell Warner for the photographs and the support. Thanks Boy.